Leica by the sea: Dan Baker
This week we spoke to Dan Baker, Leica Photographer and friend of the store. Dan spends most of his time capturing the beauty and uniqueness of the British seaside. Dan chats through his creative processes and shares some new photos from his latest collection with us. 
What is your inspiration when working in the beach environment? What is the pull of the seaside for you? 

I am often searching for something. What that is, I don't think I can exactly tell you but if I'm lucky then the images I produce start to reveal a sense of explanation. Other than that, I think as someone that has been born and raised in the UK, we have an affinity with the coast. There's something about it that brings back so many positive memories and that's probably one of those layers that I am looking for within the images that I make.
What I do know about the scenes that I'm drawn to, are that they mostly provide a sense of joy and I always like to photograph moments that we can all stand back and smile about. Not everything brings such positivity, so when I find a moment that warms me, I try my very best to capture its undisturbed beauty.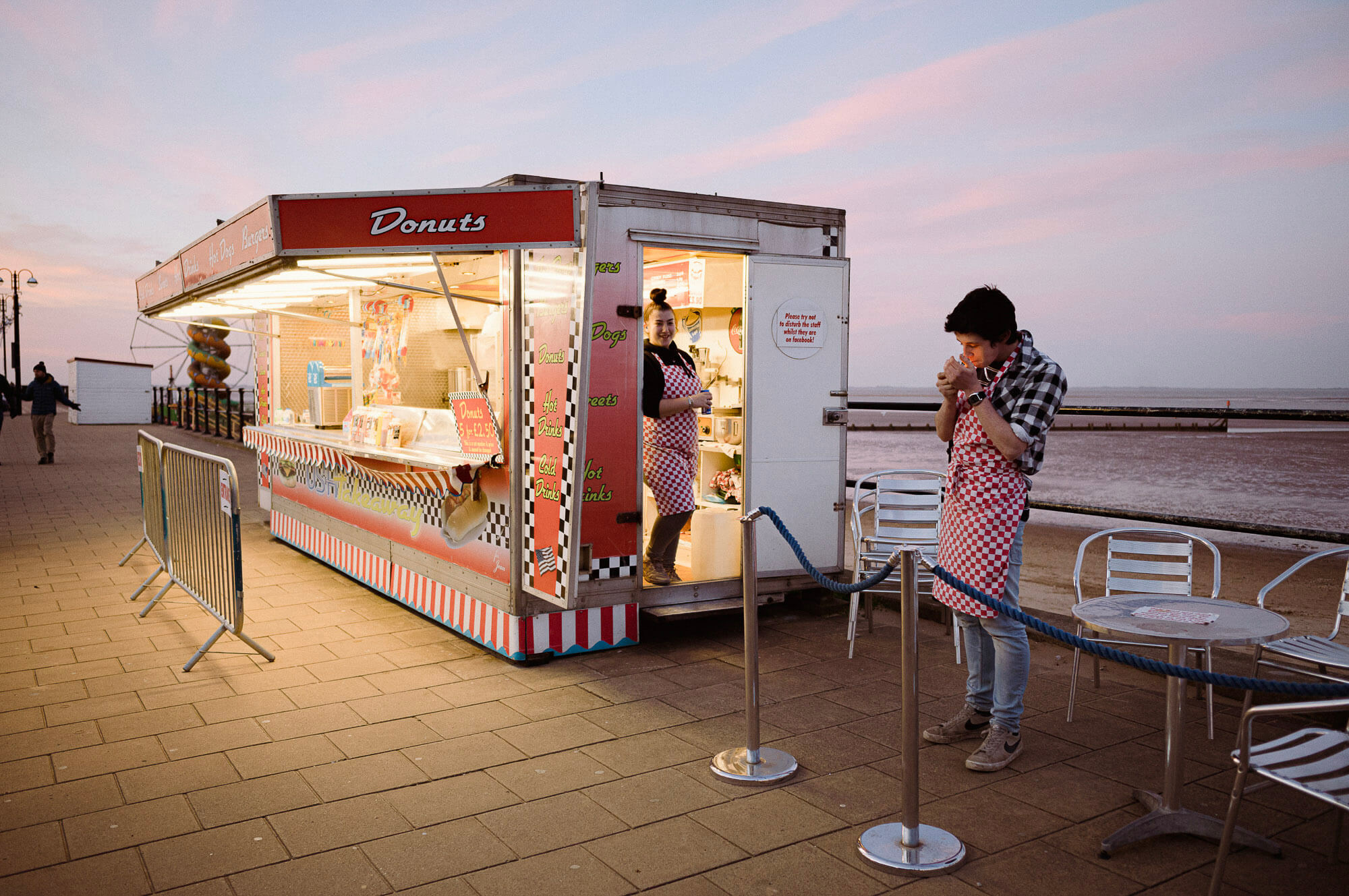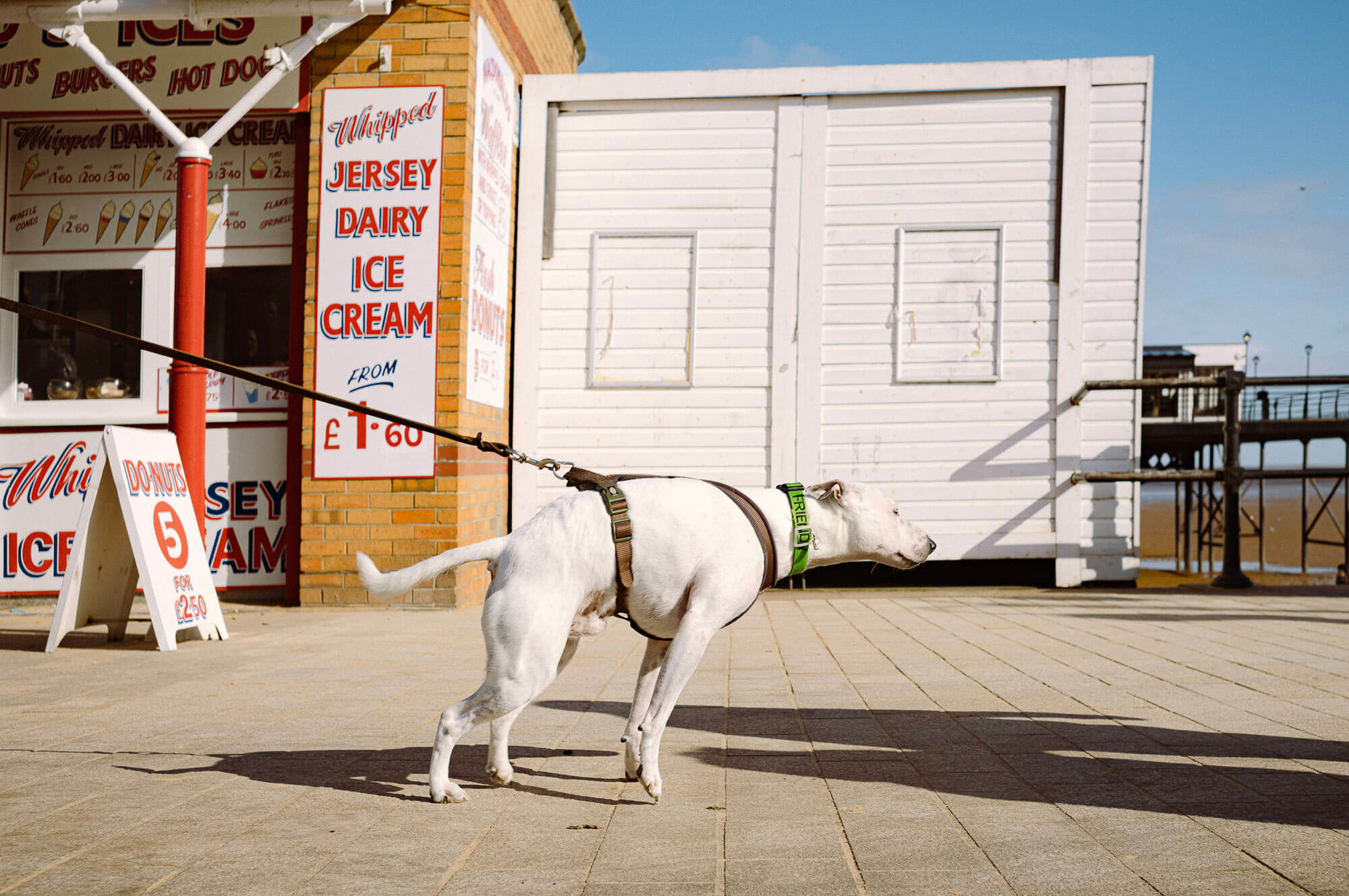 Dan Baker ©                                                                   Dan Baker ©
How do you decide when to shoot film (Leica M6) and when to shoot digital (Leica M11)?

Today I see shooting film with my M6 as more of a luxury; something I like to indulge in when I am travelling. Shooting locations such as St Ives in Cornwall on film brings me somewhat closer to the environment, even with the brief time I spend on the South West coast. I have no preconceived ideas, it's just a a beautiful and simple process that goes hand in hand with the location. I love the unexpected results at times that come from photographing on film and I also cherish how the film stocks I choose paired with the light of St Ives can give me magical renditions of moments. 

On the flip side of this, I shoot my local coastal environments with my M11 more than my M6. This fits my current workflow a lot better- I can experiment, trying lots of things out which would otherwise be restrictive. This is truer than ever now when we look at the processing time to turn film images around. 
For both processes I approach the cameras and subjects in mostly the same way when it comes to looking for light, composition, colour and most of all that moment that resonates with me on some level.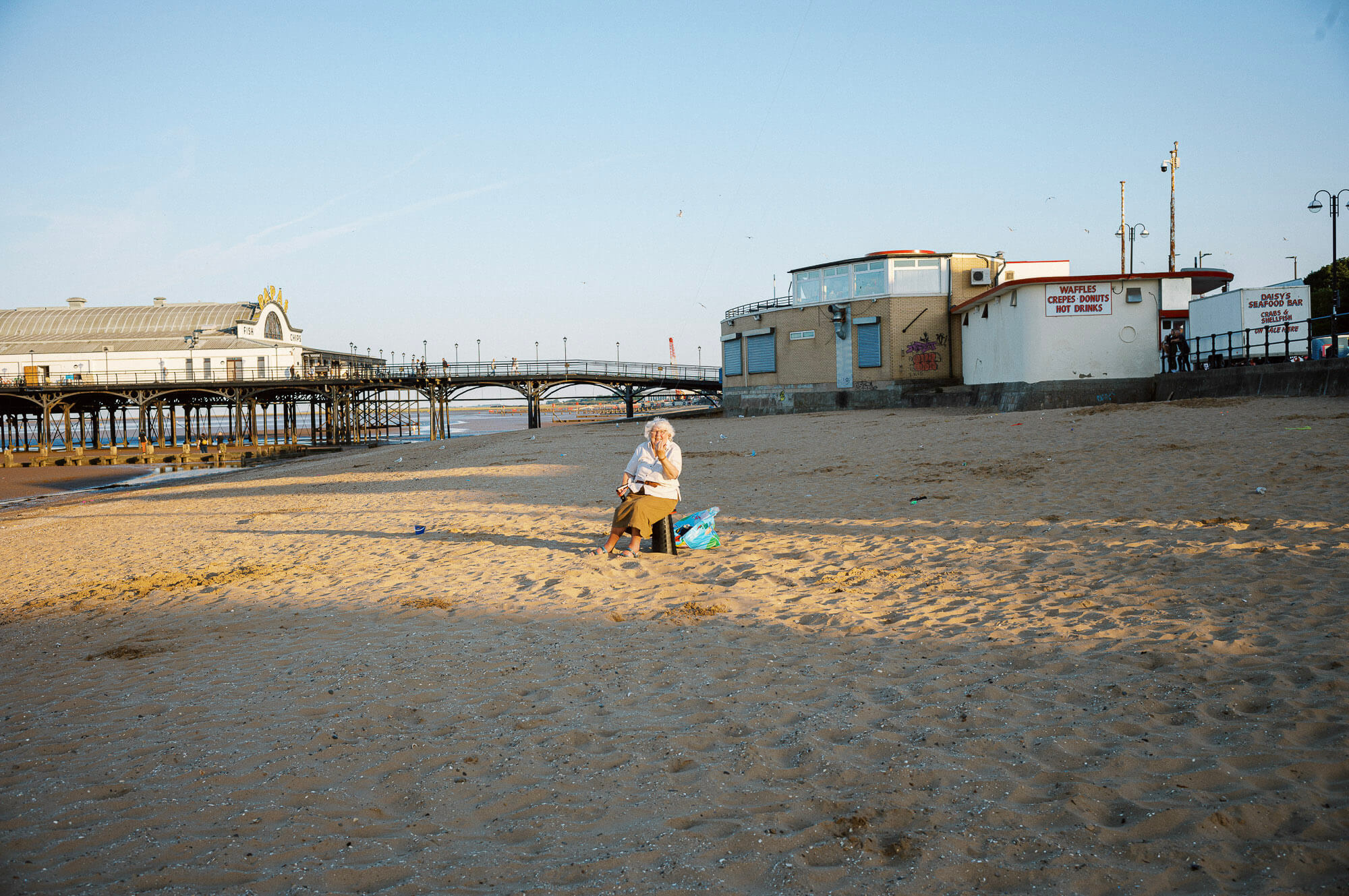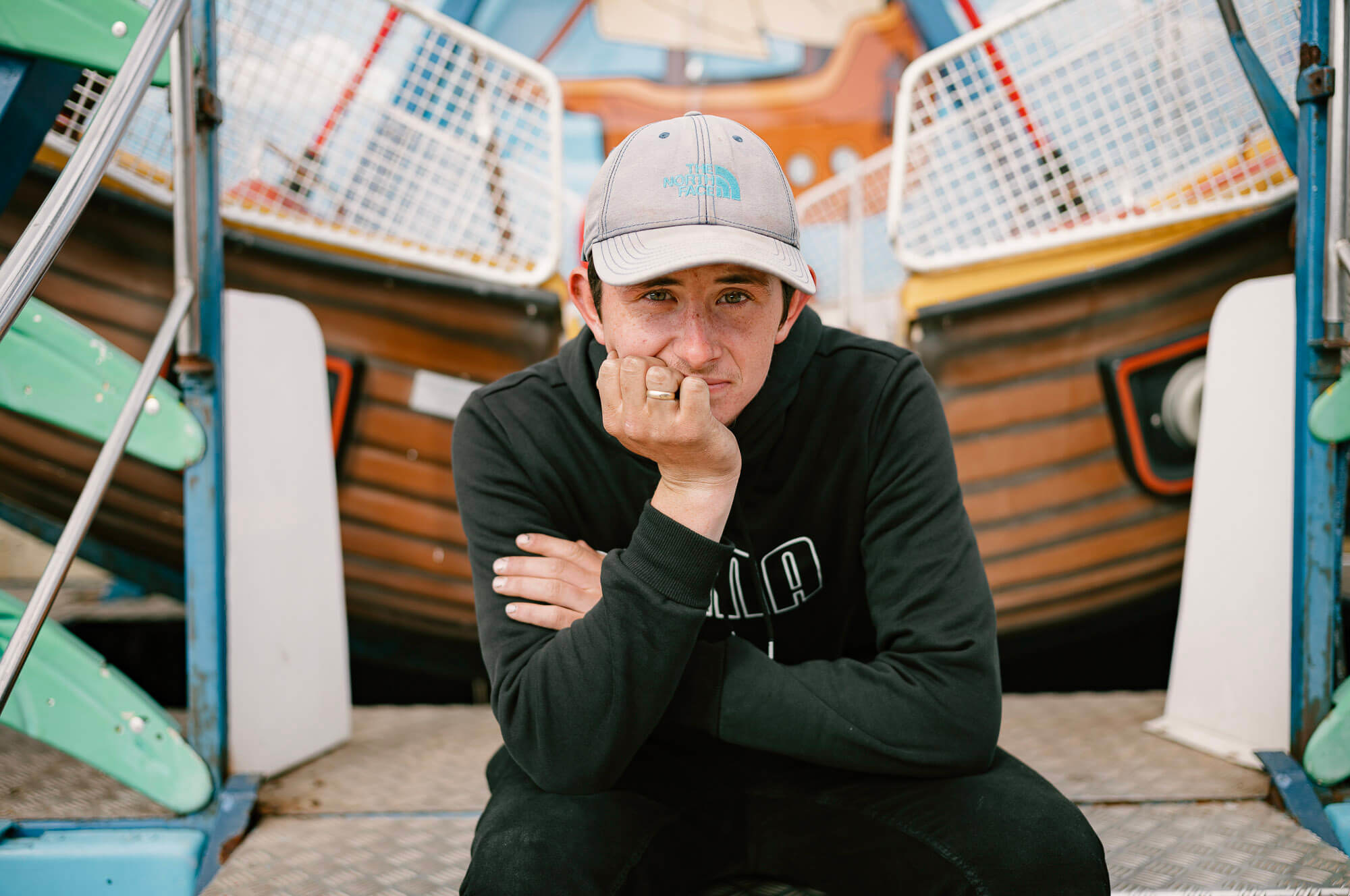 Dan Baker ©                                                                   Dan Baker ©
Your photos have a very unique perspective- how do you look for the balance of nature interacting with humans at the British Seaside?
I am constantly on the lookout for these scenes and when something starts to unfold in front of my lens, I work out how I might be able to visually balance this within my tramlines. I do love to compose whilst being very aware of my surroundings but at the same time completely lose myself in the moment. Some frames are as simple as recognising a nice composition coming together and waiting for that moment that might happen. As we all know that doesn't always occur but to be aware of this is always a nice creative exercise I like to play. 
My favourite shots and the ones I am most pleased with tend to happen out of the blue and it's just a case of quickly composing and reacting to whatever I am lucky enough to experience unfolding in front of my lens.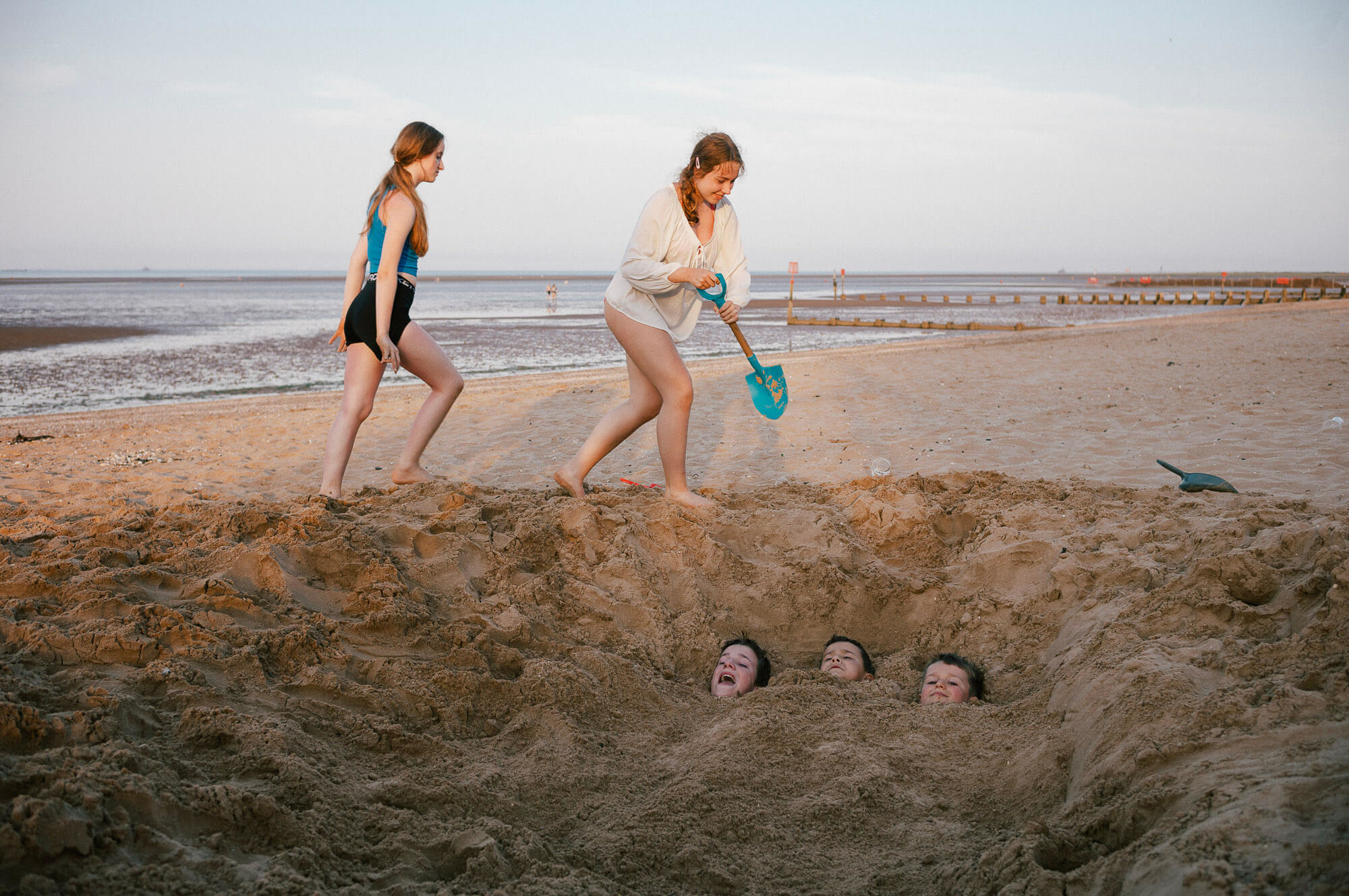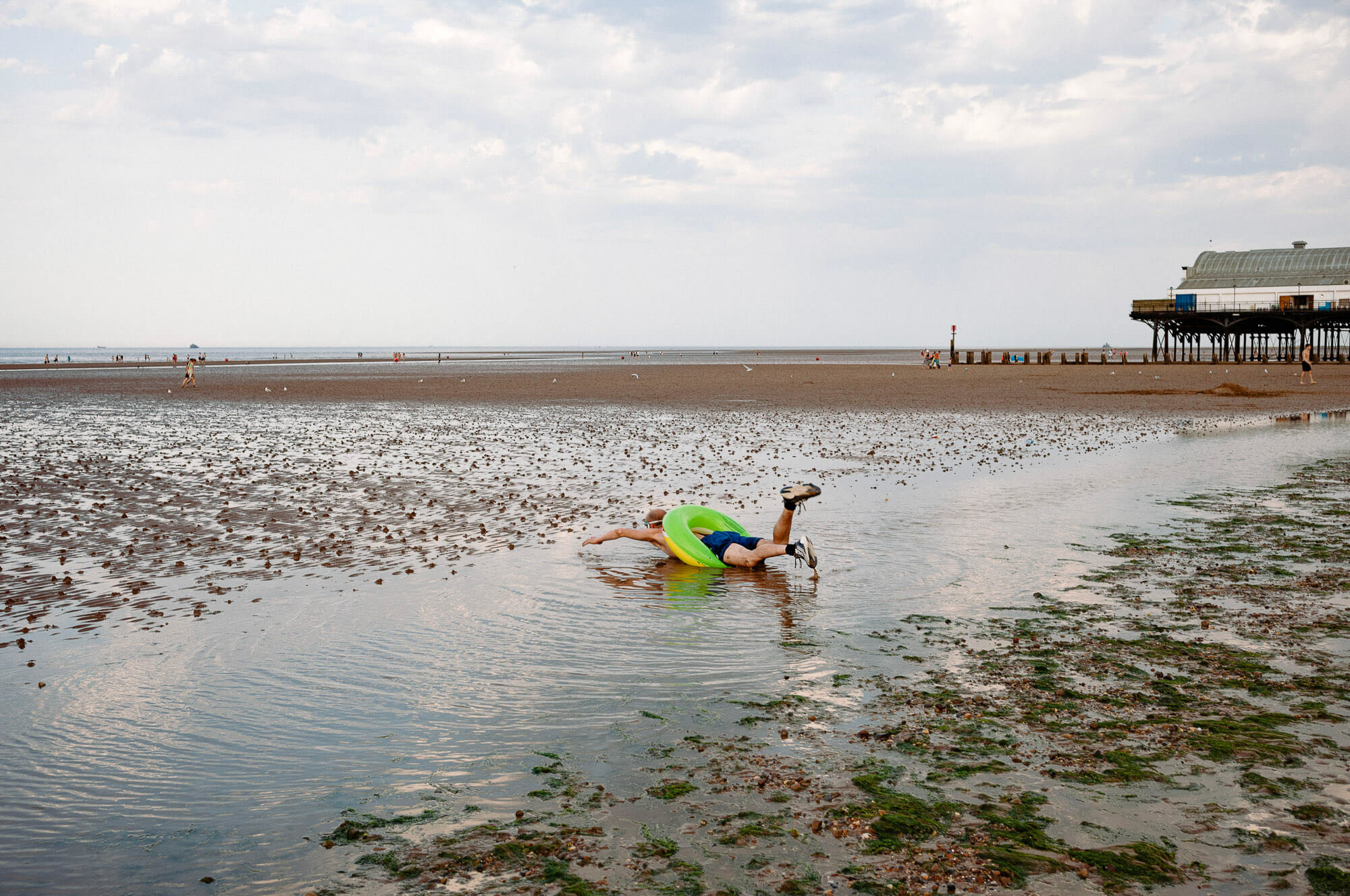 Dan Baker ©                                                                   Dan Baker ©
Do you have a collection or series in mind when you are shooting? How do you go about this process? 
Years ago I used to try and photograph themes or series but that never lead to anything and got in the way of my creative ideas. I find I need to be somewhat free to explore and experiment, colour outside of the lines if you will. Now most of my personal work is only confined by the location I shoot, but sometimes I even break free of that too. 

Occasionally I will have a bit of an idea of something I might want to try and this can lead me to new ideas or unexpected directions from the images I make. The key I have found is to embrace the 'mistakes' and let them become a part of the process. 
Now I find myself working more intuitively and eventually a natural direction for my work reveals itself. I don't try to confine my process and I allow myself to freely wander different avenues. After so long a path emerges and I am able to start revealing the larger picture.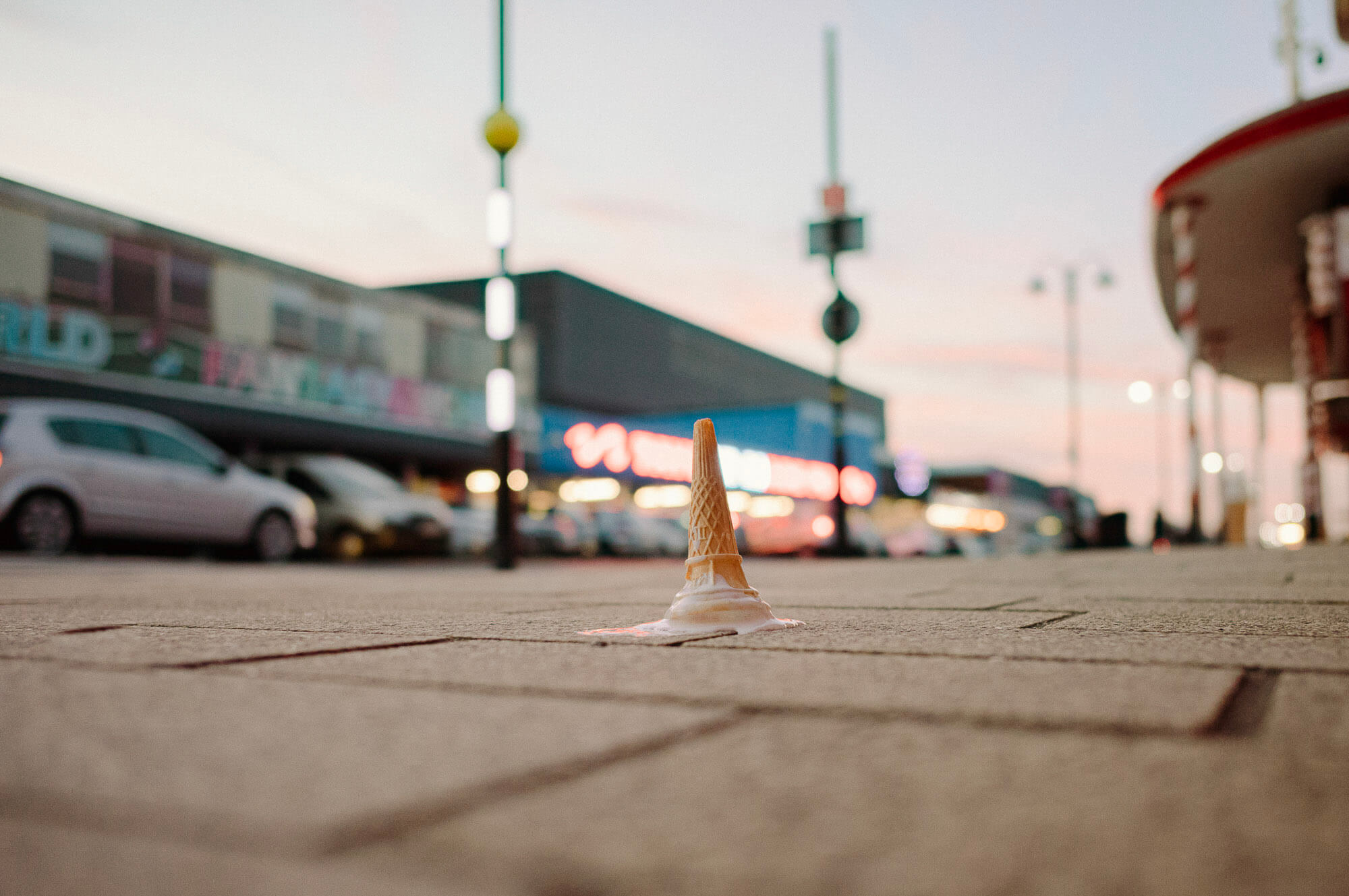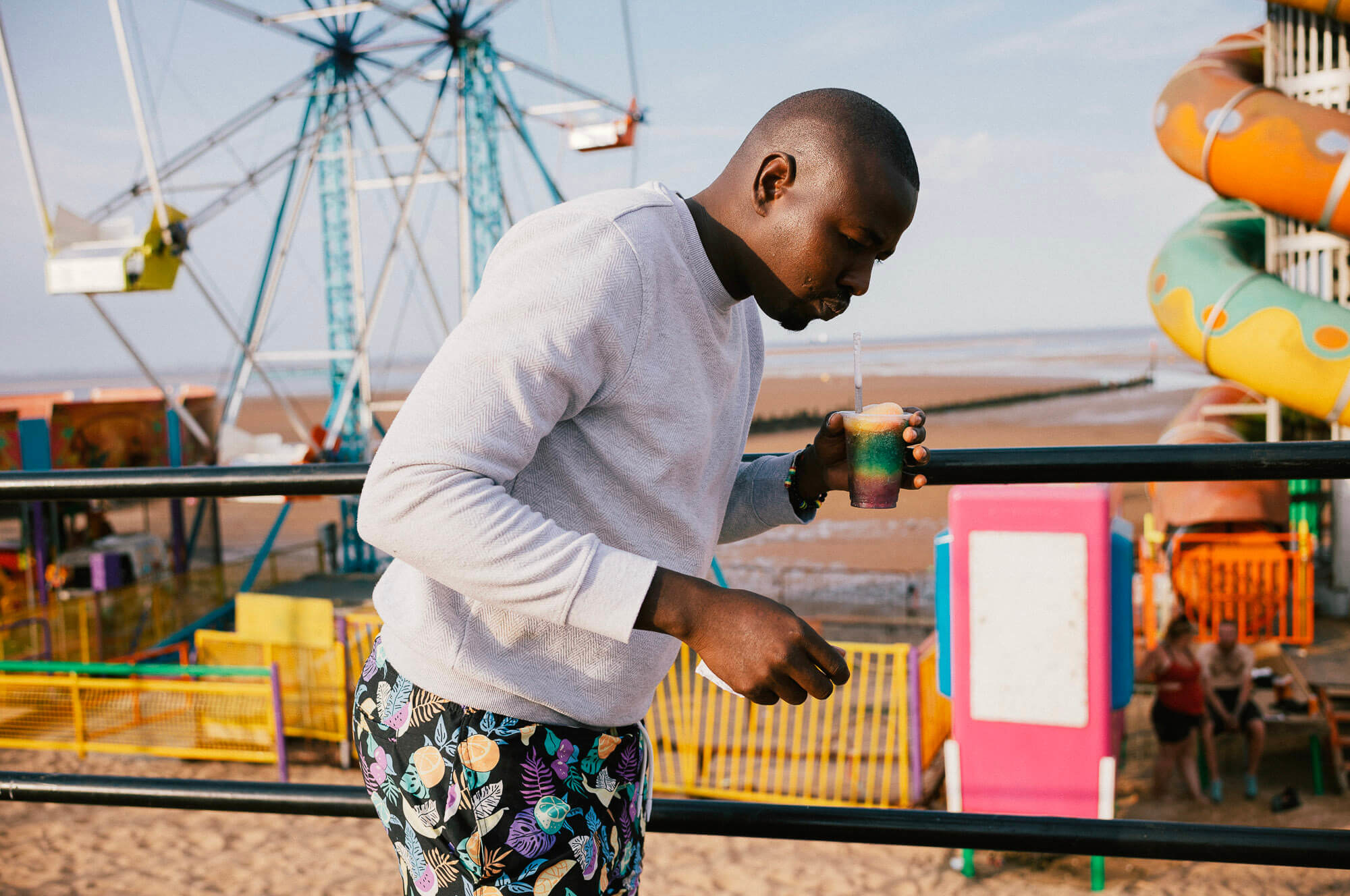 Dan Baker ©                                                                   Dan Baker ©
How does your camera affect your approach to this photography?
Using a Leica M camera gives me so much freedom but like the confinement of location, my camera and lens confine me to a way of working. Without some limitations there is fear of paralysis through too much decision, the methodical process of shooting with an M camera gives me the right balance. I can then come up with the creative ways of working to make the images I want. I don't just zoom to fill the frame, I have to move myself and become a part of the environment that I work within. 
I choose a lens, mostly either a 28mm or 35mm and view the world through putting frame lines around scenes I'm drawn to. There isn't anything too fancy about it and perhaps that is why it works best for me. The camera does the rest and I know that when I release the shutter, the camera has my back. It is going to capture the scene with all of its beautiful details. There isn't a need to check this, you know when you feel the shutter close that it is done. I then simply concentrate on watching more of the scene unfold and capture anything more until the point it passes. It's a matter of trust and confidence in the camera. 
Camera: Leica M11
To see more of Dan's work check out https://danbaker.me
Follow Dan at @danbaker88