Leica Q2 - Talk Show / Fred Perry
A few times a year Fred Perry Store Sessions showcase new and up and coming artists exploring British Subculture. Last Saturday, Fred Perry Manchester hosted London based Talk Show, whose style is a blend of '70s Post-Punk and '80s New Wave/Goth. I thought it would be a great opportunity to put the Leica Q2 through its paces by doing some gig photography.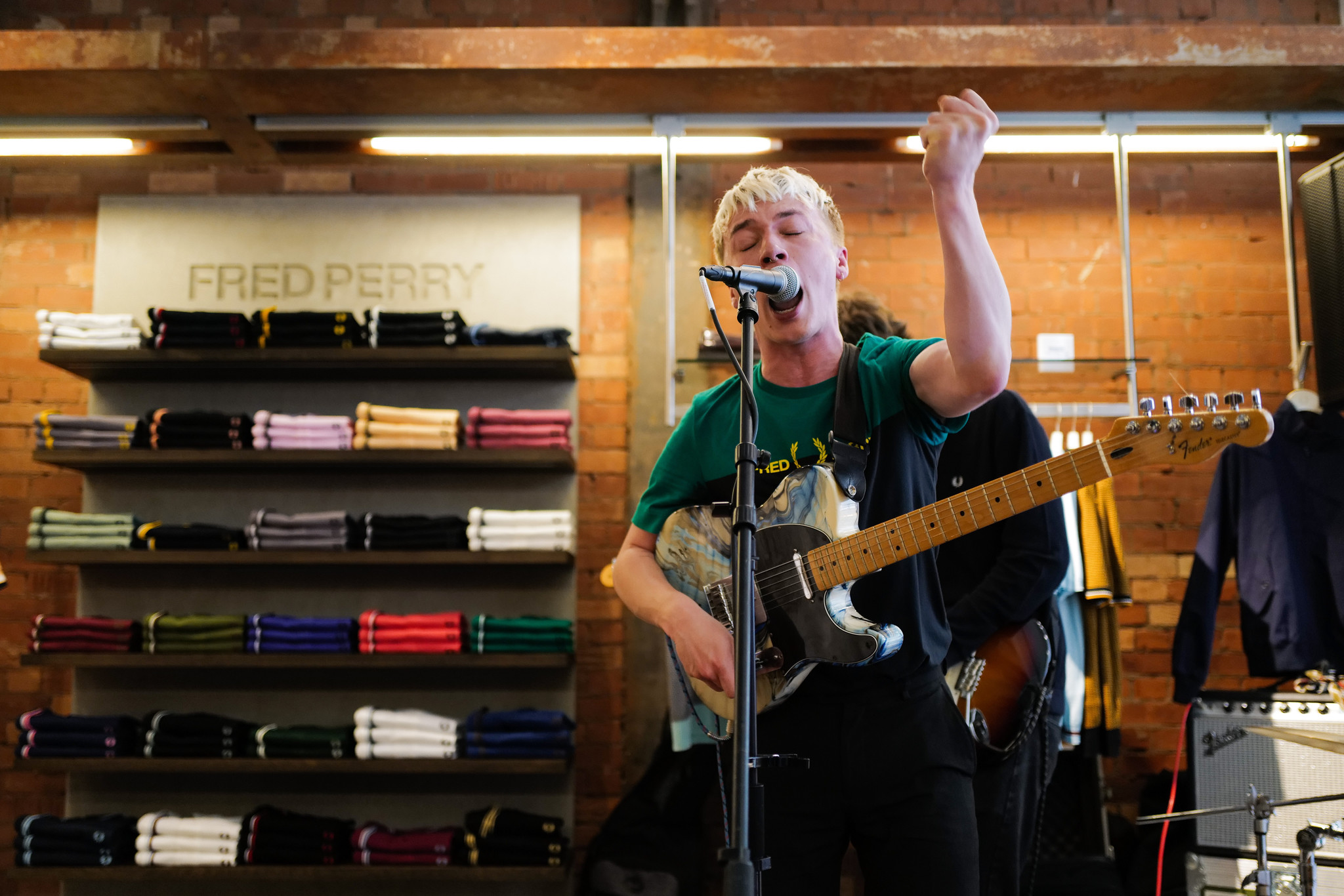 Talk Show delivered an unapologetic and energetic gig at the store which was filled with regulars and curious passers-by. The fixed 28mm lens was perfect for the situation, having shot most of the concert from the floor around 1 metre away from the band. The wide angle Summilux meant that I could fit the whole band in the frame without compromising on speed or exposure.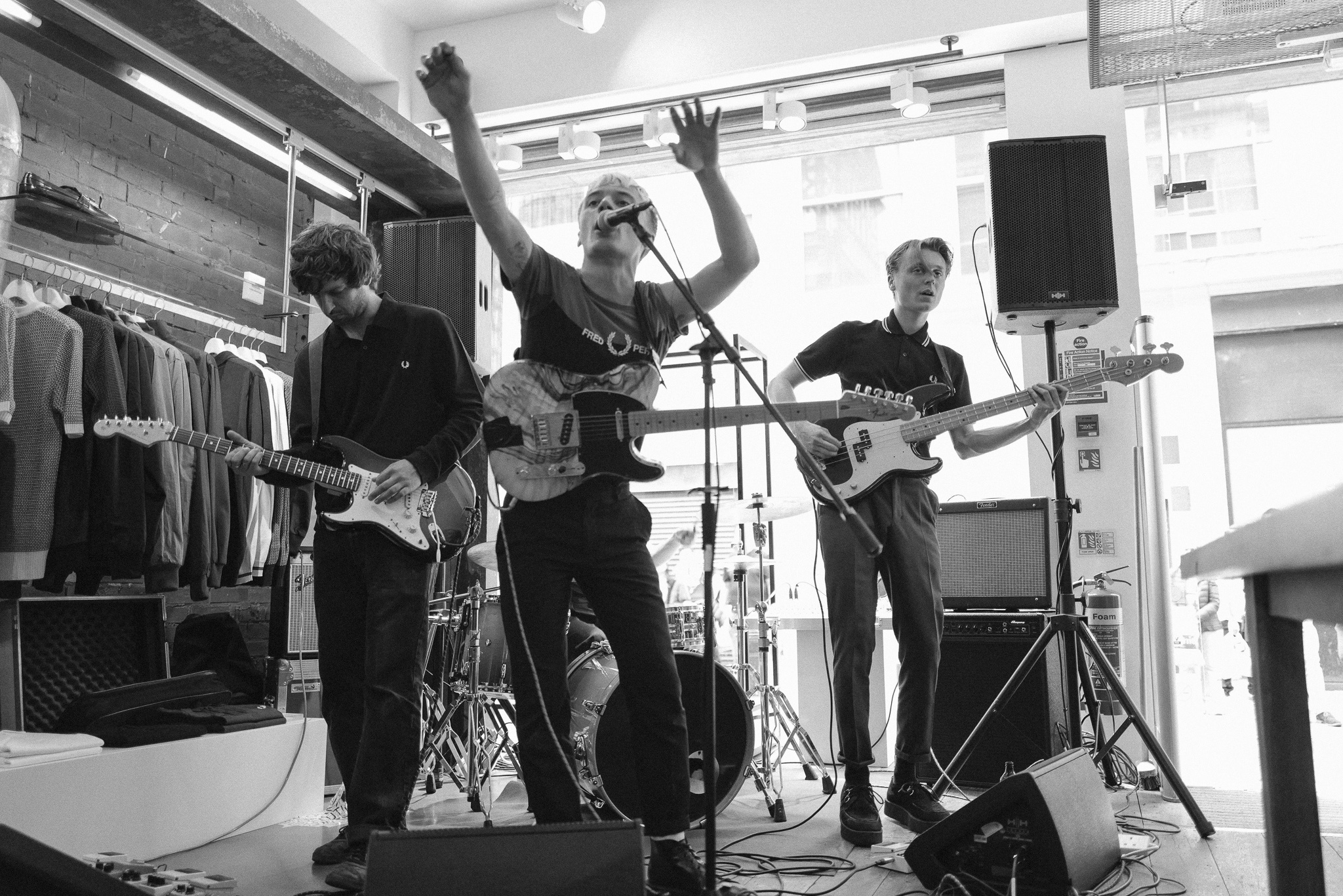 I also found myself using the crop mode to take some individual shots of the different members of the band. I'm a film user and a bit old school if I'm honest, so don't like doing much editing and I like composing my shots in camera, the crop mode came in quite handy.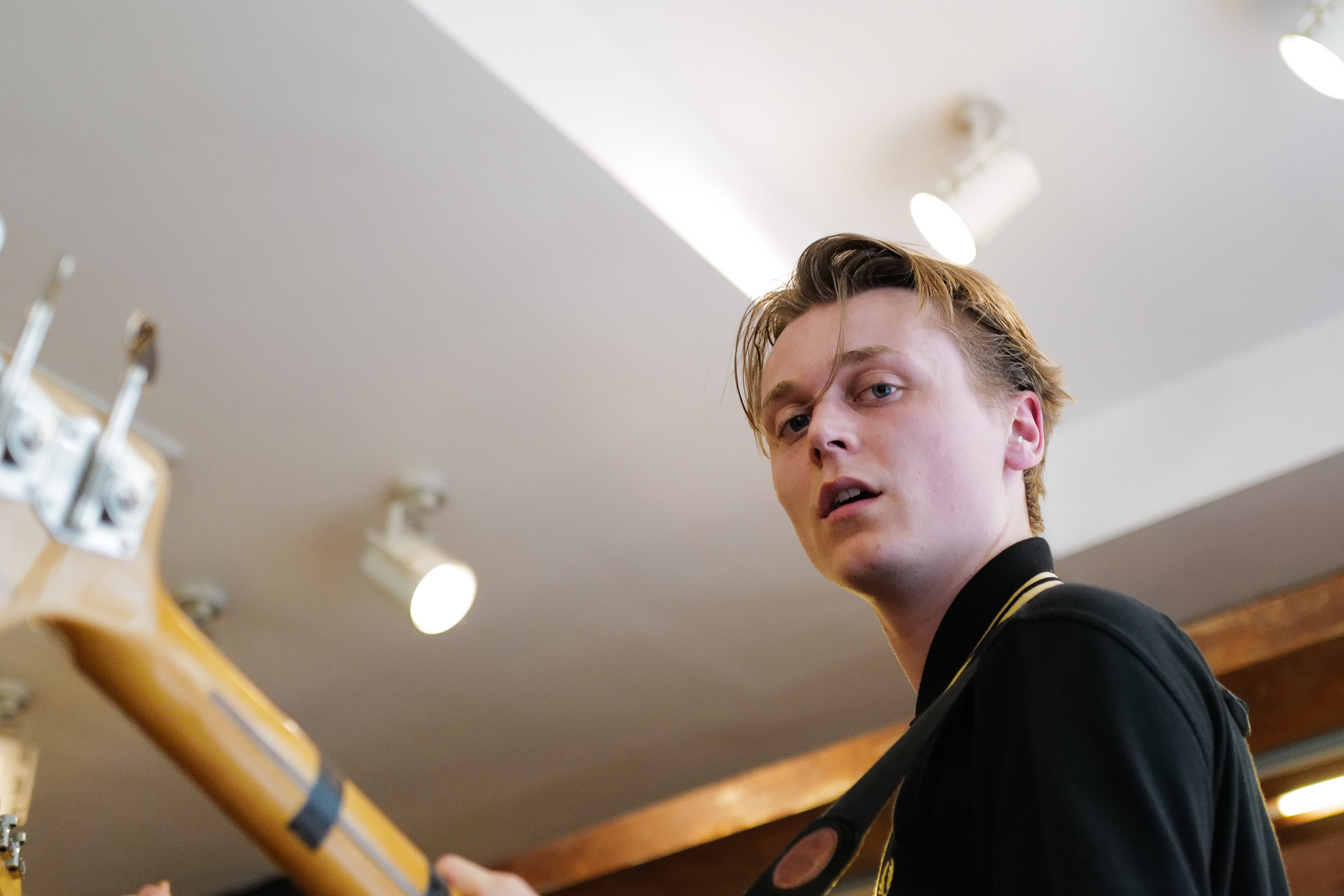 I started shooting on manual focus, but quickly realised that with a dynamic singer like Harrison, the high speed auto focus was perfect. Knowing I could rely on the AF —even shooting at f/1.7— gave me the freedom to focus on composition and shoot intentionally to capture the energy of the band.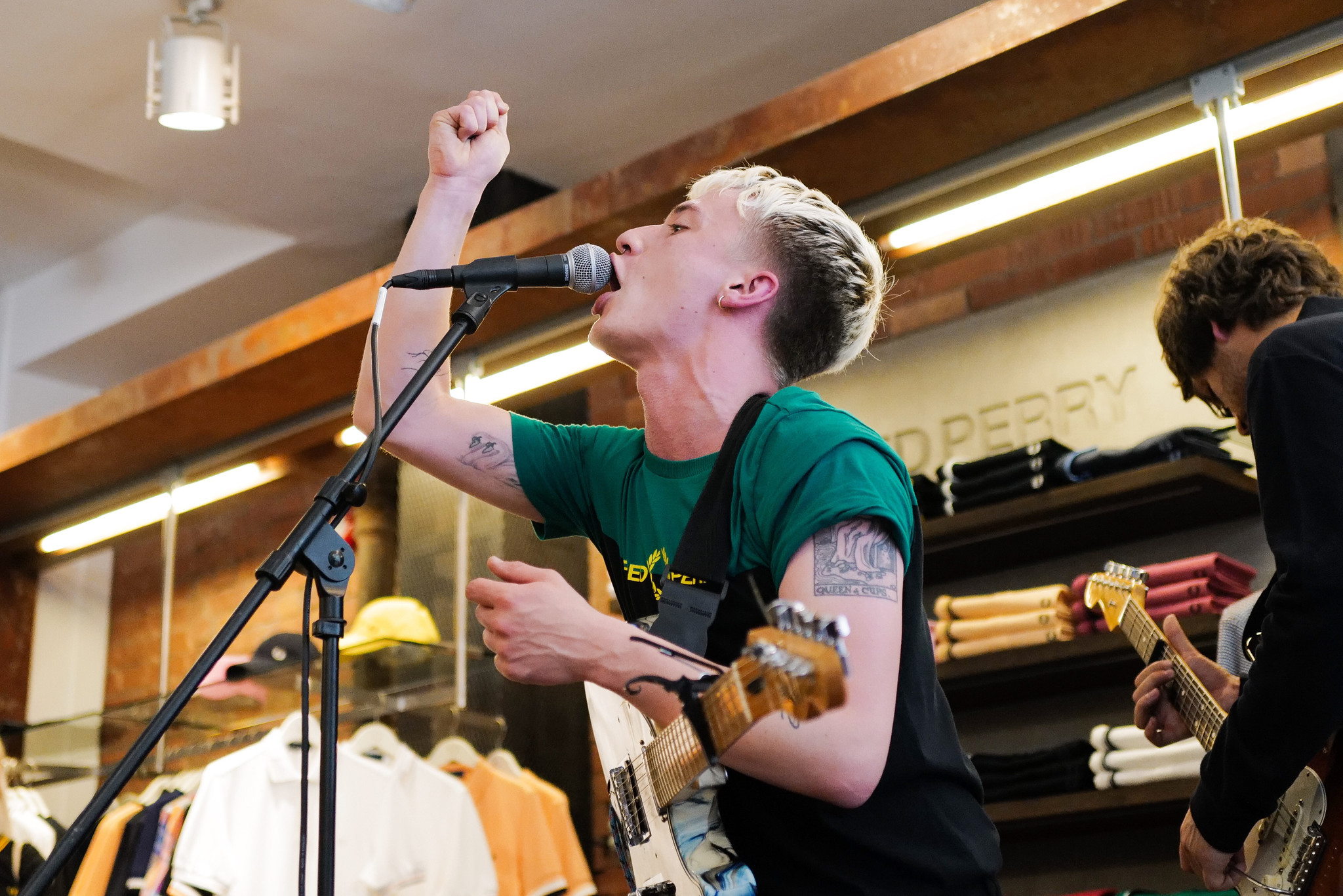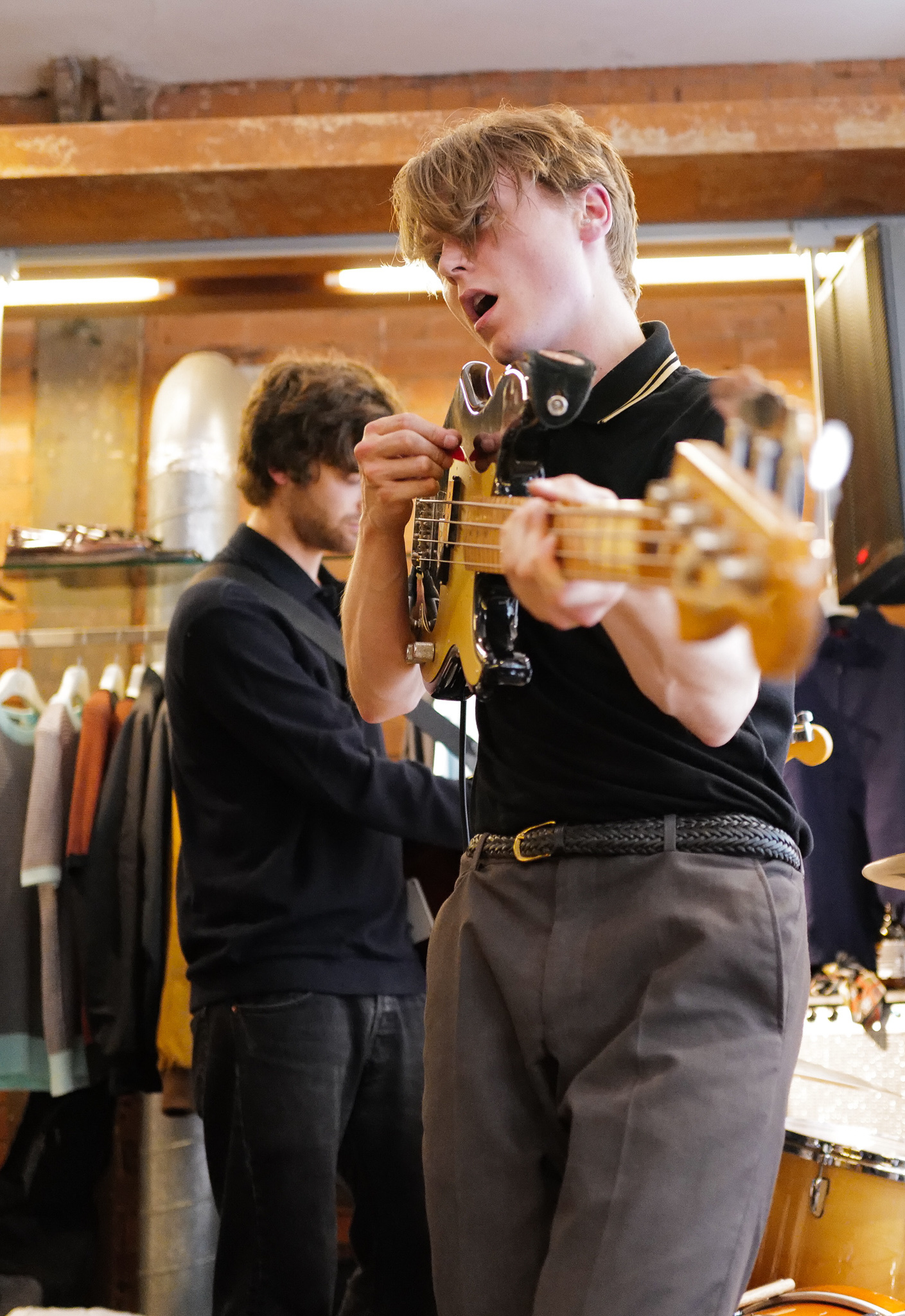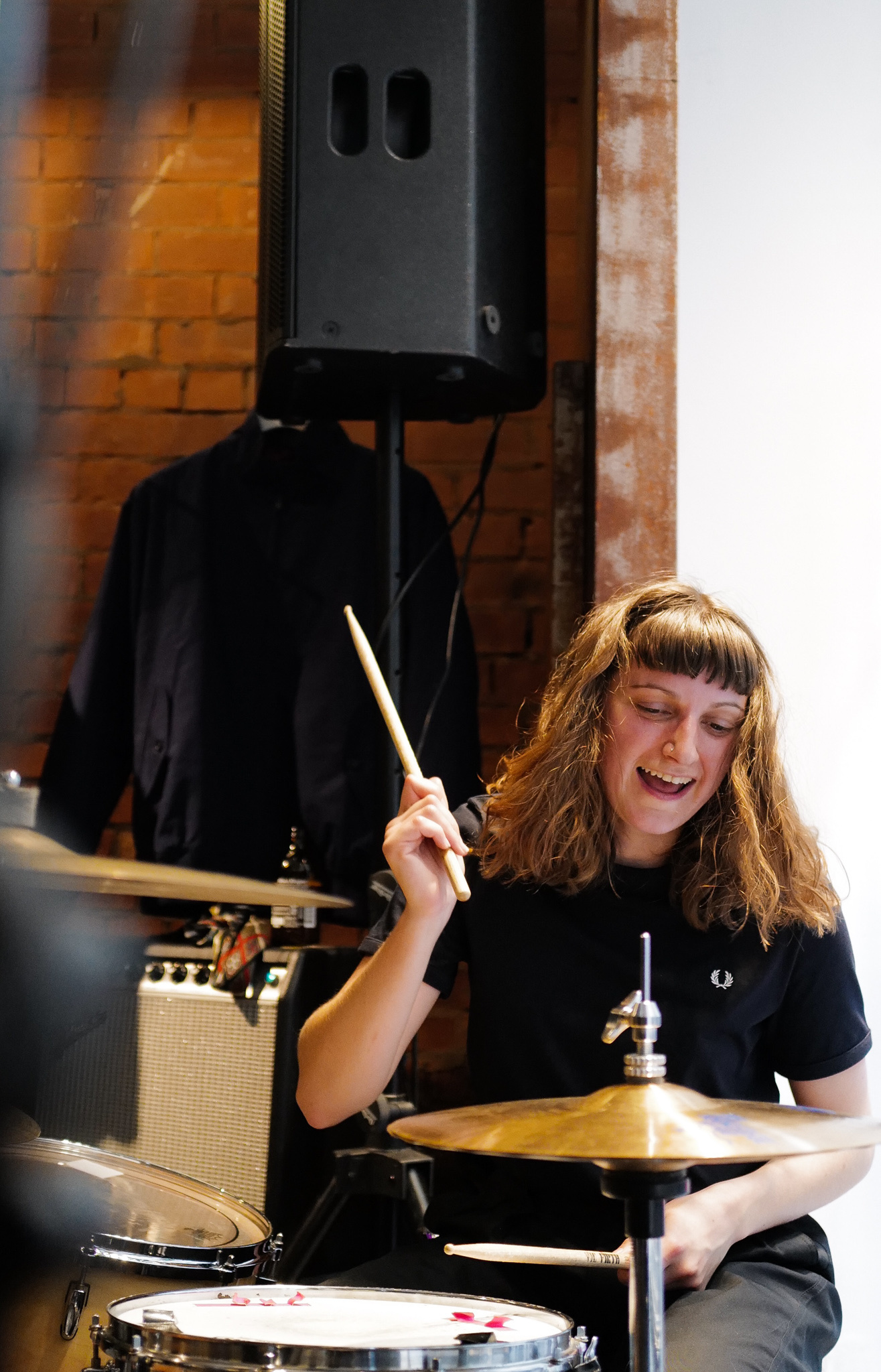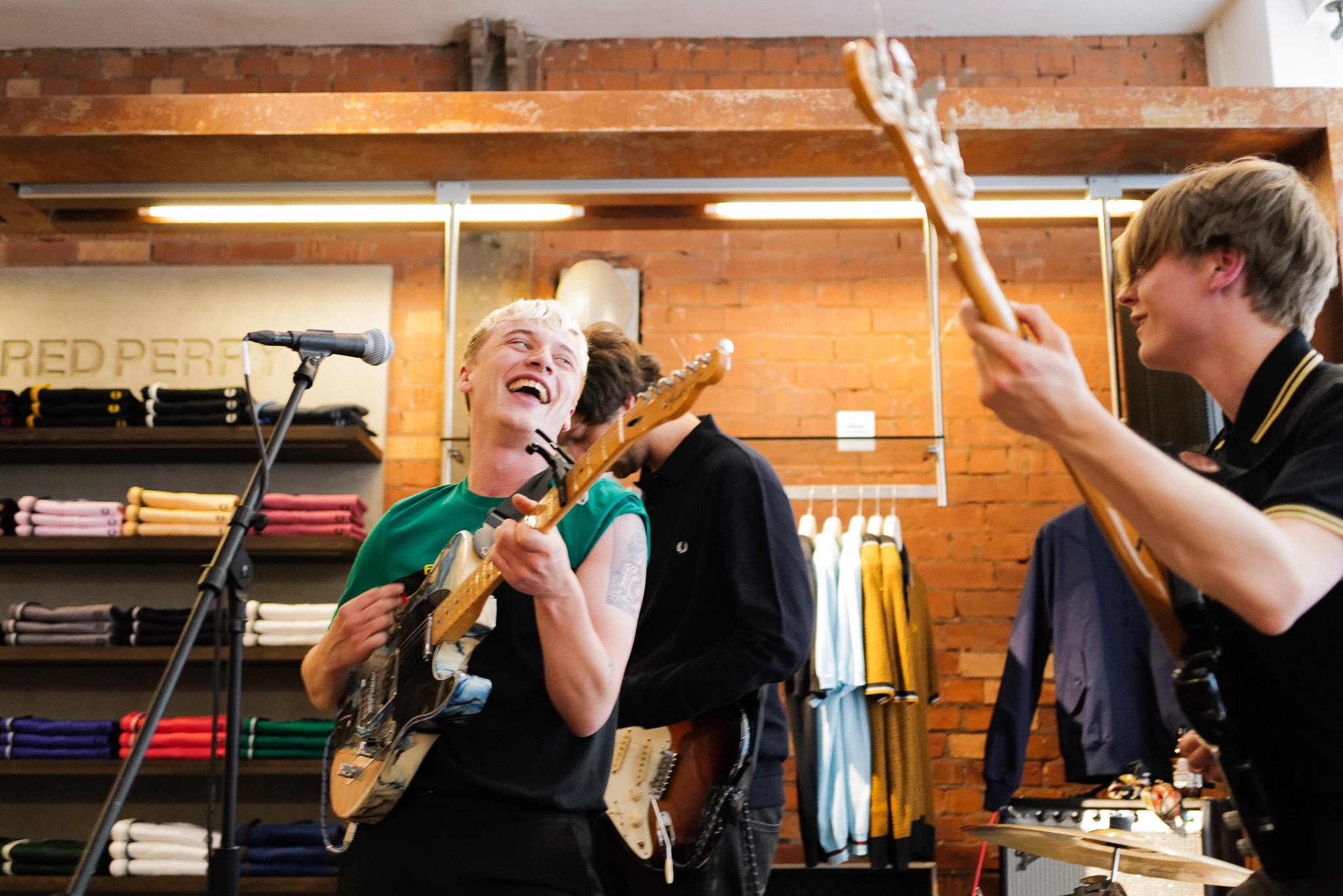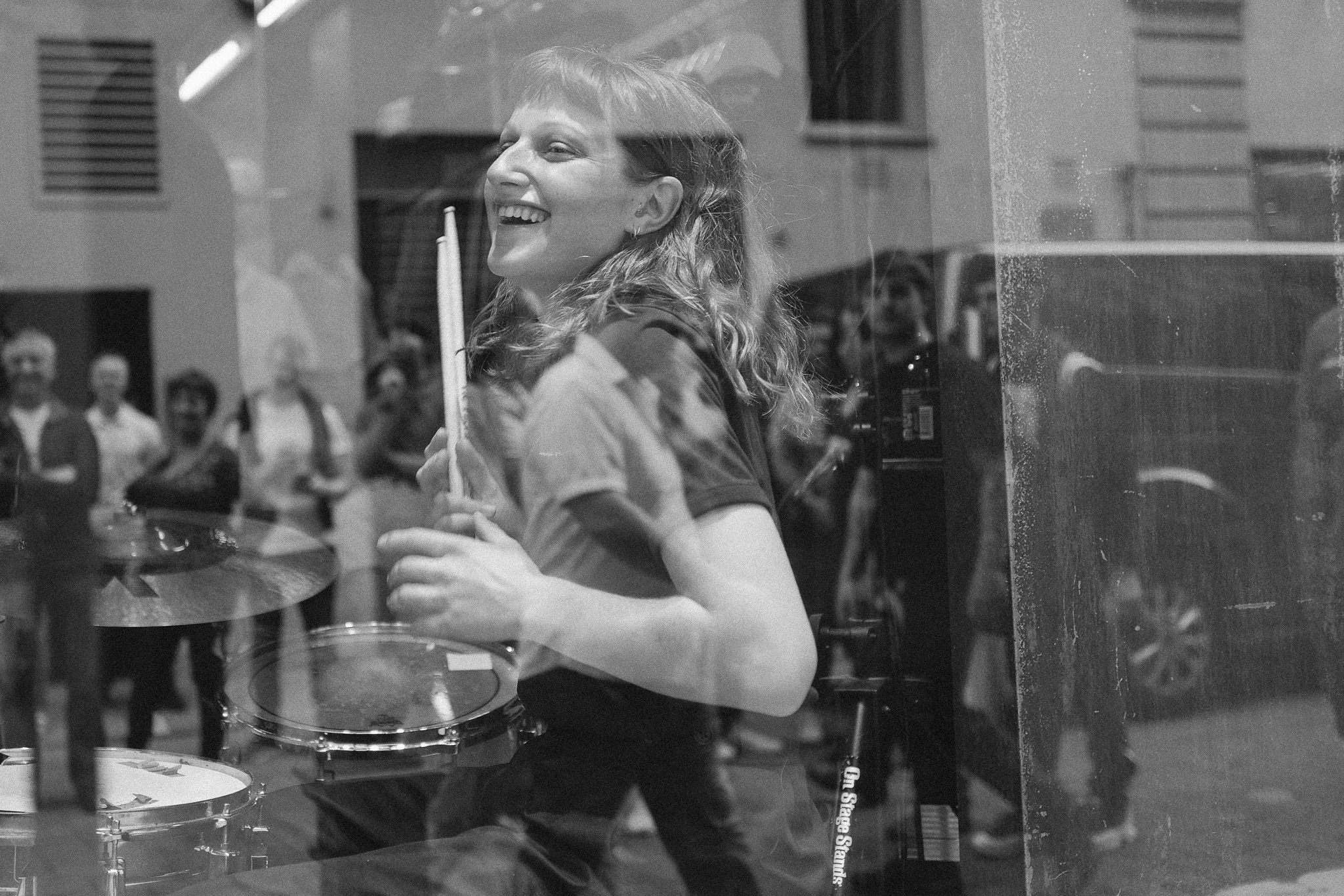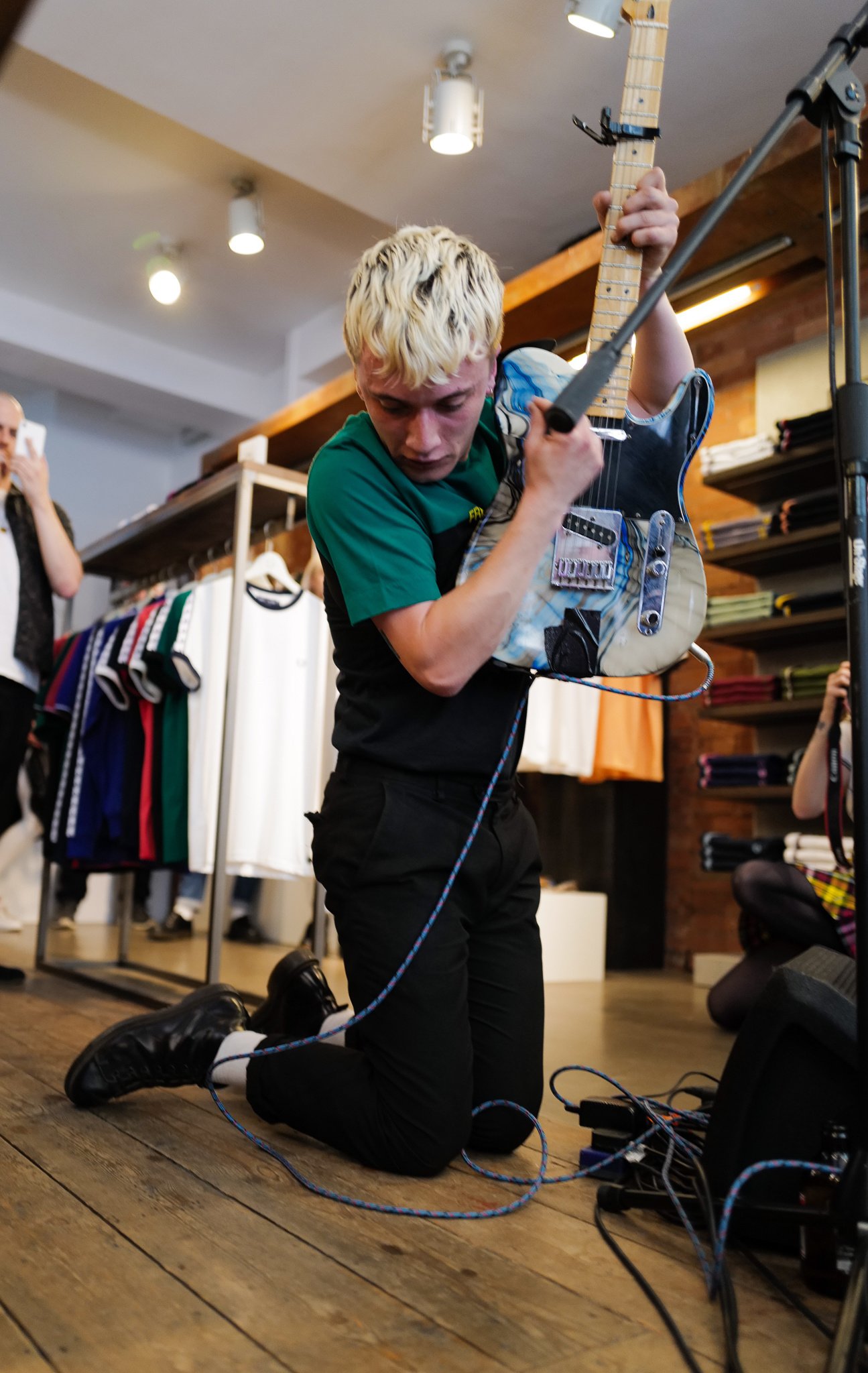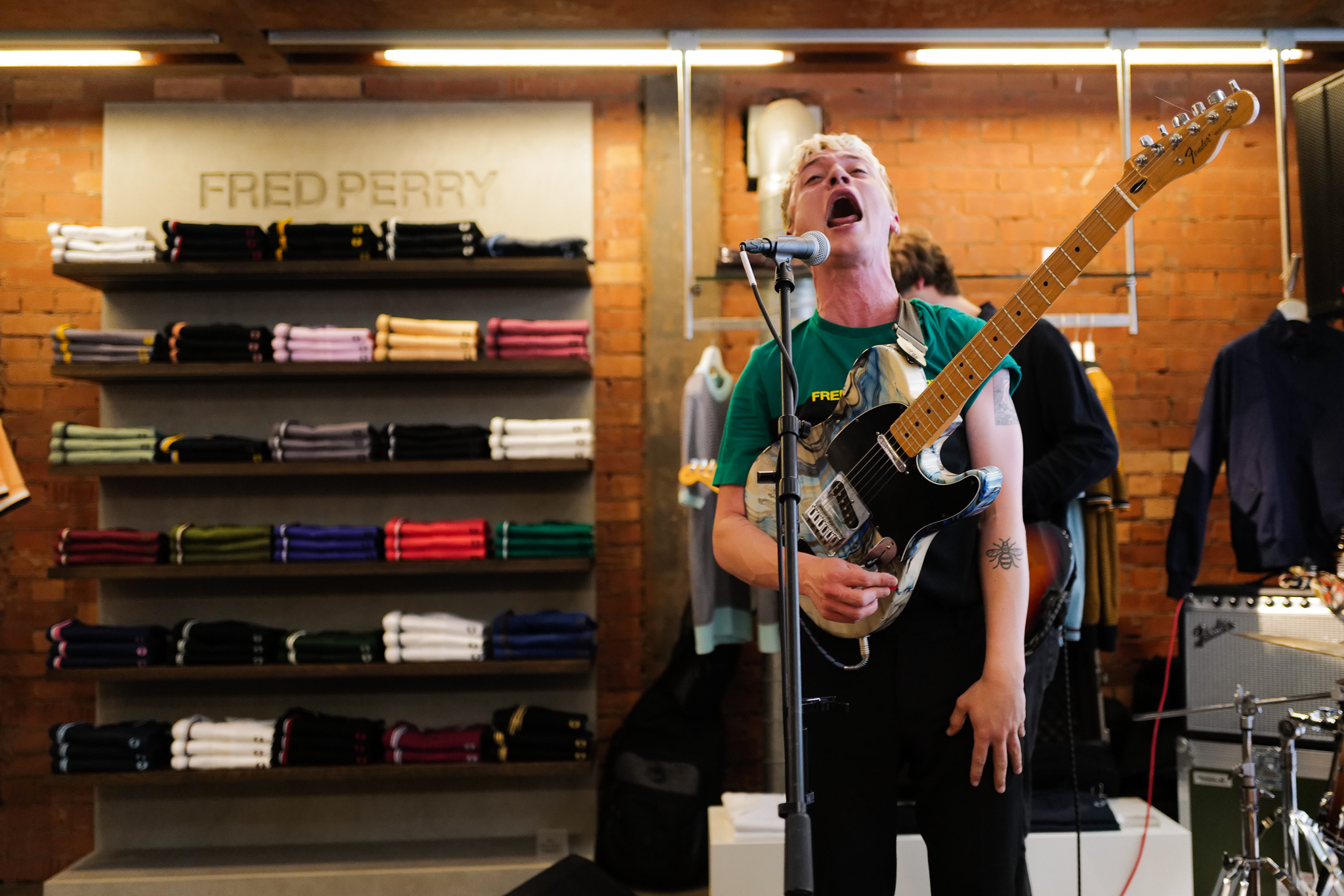 Thanks to our friends and neighbours at Fred Perry Manchester for having us.
You can learn more about the new Leica Q2 and order yours on https://www.leicastoremanchester.com/q2.html
For more information on Fred Perry's collaborations click here.
You can follow Cinthia's work on:
http://www.cinthiabaseler.com
http://www.instagram.com/cinthiabaseler