Gallery and Events
Venice - 1988/2012 - 07/06/18 - 03/07/18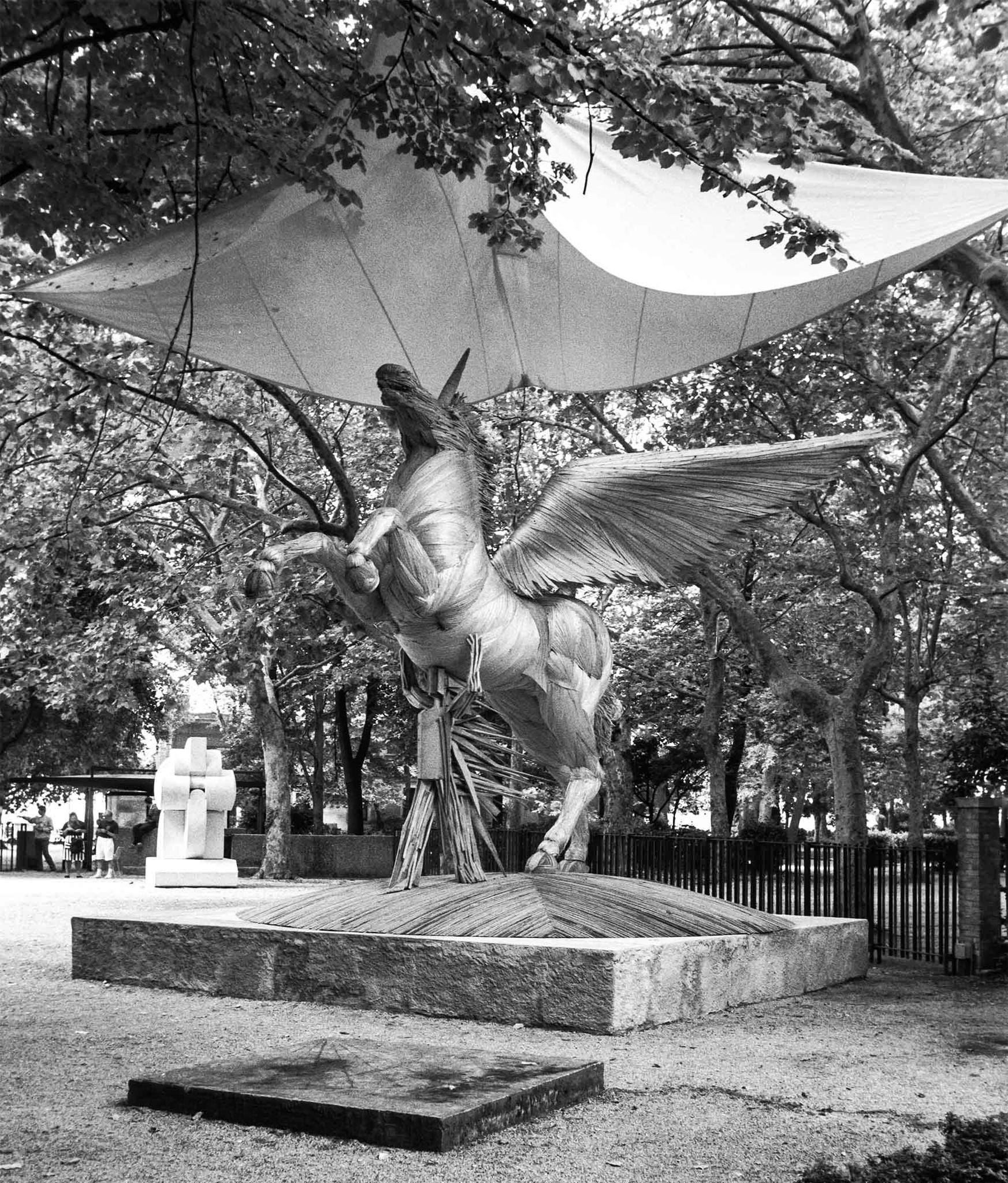 John's Profile
I am a passionate photographer; having processed and printed my own black & white film since I was 16.
I have used Leica cameras since 1976, and I would like to show you my work from 1988 and a few from 2012 taken on two trips to Venice, using various models, some of which is on black and white film whose negatives were copied on a Leica SL, along with the more recent M9 images.
My third visit to Venice with my wife was in 1988 - Around the time of the 43rd Venice Biennale.
The world renowned bi-annual arts exhibition invites artists from around the world. Set in the Giardini di Castello, each country has a dedicated building - known as a pavilion. 
Italian sculptor Mario Ceroli was commissioned to make the "Winged Horse" at the entrance to the Pavilion gardens.
Various Churches and Palaces are used to present art works, and in 1988 the Arsenale Corderie (Rope Factory) was used for the first time to introduce young artists.
Walking around the city I found I was drawn to photographing people, both locals and visitors.  At the time I was influenced by my favourite street photographer, Henri Cartier-Bresson.
You may notice the small number of tourists in the 1988 black and white pictures, especially during the Biennale, compared to that in the digital colour images taken fourteen years later.
Today Large cruise ships laden with sightseers cause huge concern amongst locals and some visitors. Hundreds of people come ashore onto the island to explore for just a few hours.
Now Available to view at Leica Store Manchester
---
Exhibition Timetable 
| | |
| --- | --- |
| John Pattison - Venice 1988/2012 | 07/06/18 - 03/07/18 |
| Leica User's Forum - LUF Book 2018 | 26/07/18 - 21/08/18 |
| 60 Years of Stephens and Leica | August |
If you are interested in exhibiting in our gallery, please contact Ben on ben@leicastoremanchester.com
---